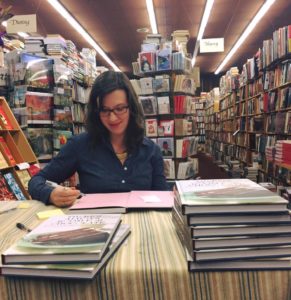 I am a freelance food and travel writer and recipe developer specializing primarily in Asian destinations and California-style home cooking. I have published articles in the Wall Street Journal, Saveur, Afar, Roads and Kingdoms, and other national outlets, and I am the author of Cooking South of the Clouds—Recipes and Stories from China's Yunnan Province (Kyle, 2018) co-author of the cookbook The Chocolate Room—Recipes from Brooklyn's Favorite Chocolate Cafe (Rizzoli, 2016).
These days I call the Bay Area home, but until recently I lived in New York, where I was the Managing Editor for the award-winning food magazine Saveur and had the privilege of working with and editing some of the best food writers in the country. I have also lived in Yunnan Province, in southwestern China, where I studied the food cultures of the dozens of minority groups that populate that unique corner of the world.
Before becoming a writer, I worked as a Legislative Associate for the New York State Assembly, a public relations assistant at a large firm in New York, a legal assistant at a small law firm in Boston, and a constituent services intern for the office of Senator Hillary Rodham Clinton and spent many years as a waitress and bartender in restaurants in New York City. I speak conversational Spanish and Mandarin Chinese, and I have a B.A. in political science from Columbia University with a focus on International Relations.
Contact: georgia@georgiafreedman.com